Sorry for the silence - I'm naturally a bit of a lurker and I've all but moved to Tumblr by this point.
But nevermind. Here! Have a Halloween fanmix! :D
I wanted a varied sound for this one, so you'll find a mix of creepy instrumentals, mostly-speaking tracks and some songs both well-known and obscure. All I ask is please give everything a go, especially if it sounds a little odd in the beginning!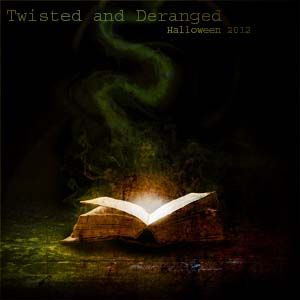 01. Twinkle, Twinkle - Dead Space Trailer
02. Howl - Florence and the Machine
03. House of Leaves - Poe
04. Jack Splatter - Alice: Madness Returns
05. Crying Lightning - Arctic Monkeys
06. Schwarze Sonne - E Nomine
07. Snip Snip - The Tiger Lillies
08. Sacred Harp Detroit 39t -
Tom Eriksen et al
09. Frankenstein - National Theatre (Benedict Cumberbatch & Johnny Lee Miller)
10. The Ballad of Sweeney Todd - Musical OST
11. We Drove Through Ghosts to Get Here - 65daysofstatic
12. Main - Alice: Madness Returns
13. Zombie - Cranberries
Available:
SendSpace
//
MediaFire
(~43mB) (Reuploaded October 2013!) or listen on
8tracks
This entry was originally posted at http://autumndynasty.dreamwidth.org/6241.html. Please comment there using OpenID.
Current Mood:

amused